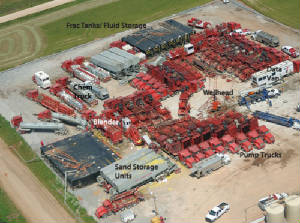 Call for No Obligation, Complimentary Review!
---
Enterprise Financial / Hazard Risk Management
Commercial Insurance and Financial Solutions for 
Oil and Gas Upstream - Midstream -
         Downstream and
All
         Industry Related Companies.
Leaders in Comprehensive
OIL & GAS INSURANCE / FINANCIAL PROGRAMS
---
R A Moore Consultants specializes in identifying and helping our clients address exposures to reduce or manage Enterprise Financial and Hazard Risk. We utilize both insurance products, as well as, financial tools to help mitigate the increased risk facing companies involved in the oil & gas enterprises.
We provide solutions through expertise, innovation and collaboration.
Contact us to learn how we can provide your organization with a complimentary "Mock OSHA Inspection" and a complimentary coverage review based on your class of operations and contract requirements.
Organizational Consulting
Organizational assessment and interventions to optimize effective enterprise financial & hazard risk management. We specialize in corporate culture change and re-engineering change at the organizational levels.
Risk appetite does not exist in a vacuum; rather, it is an integral part of an organization's strategies for achieving objectives. The concept of risk appetite/management permeates all organizations.
A statement of risk appetite is an effective way to communicate across an organization a sense of acceptable risks. In addition it provides a basis for evaluating and monitoring the amount of risk an organization faces to determine whether the risk has risen above an acceptable range.
Organizations can, and should come to terms with what they believe to be their appetite for risk. Once stated, risk appetite can be communicated and refined over time as the organization becomes more experienced with the concept.
Most importantly, developing risk appetite is the start of an organizations commitment to effective enterprise risk management. As with pursuing enterprise objectives, understanding risk appetite will add value to your total organizational goals.
Hazard Risk
Financial Risk
Liquidity Risk
Market Risk
RISK THE POTENTIAL FOR LOSS
Identify Risk Responses:
Accept = monitor
Avoid = eliminate
Reduce = institute controls
Share = partner with someone = insurance
DETERMINE RISK APPETITE
Risk appetite is the amount of risk - on a broad level - an entity is willing to accept in pursuit of value.
Use quantitative or qualitative terms (such as earnings at risk vs reputation risk), and consider risk tolerance (range of acceptable variation).
R A Moore Consultants Brochure PDF